This is Brit crying on Dec. 2 2000, b/c Justin brought her on stage and had everyone sing happy b-day to her. He gave her a kiss afterwards.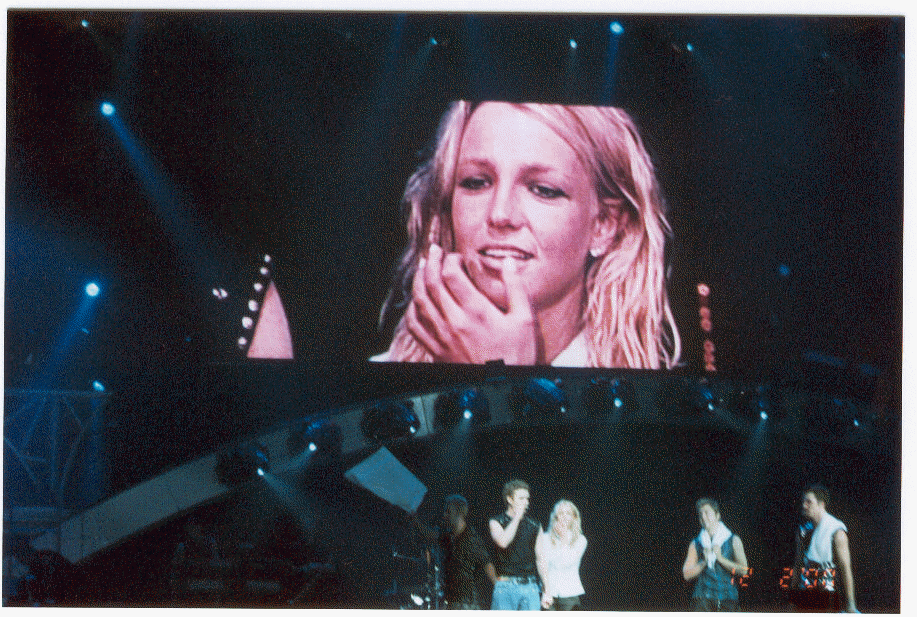 Britney, Justin, and Lance trying on wigs!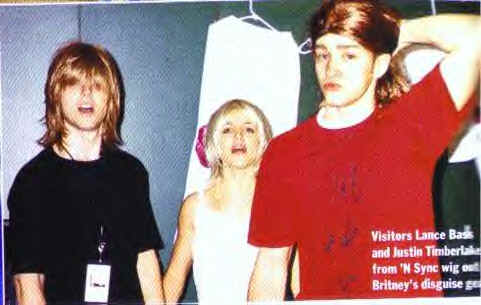 Nsync with their dogs.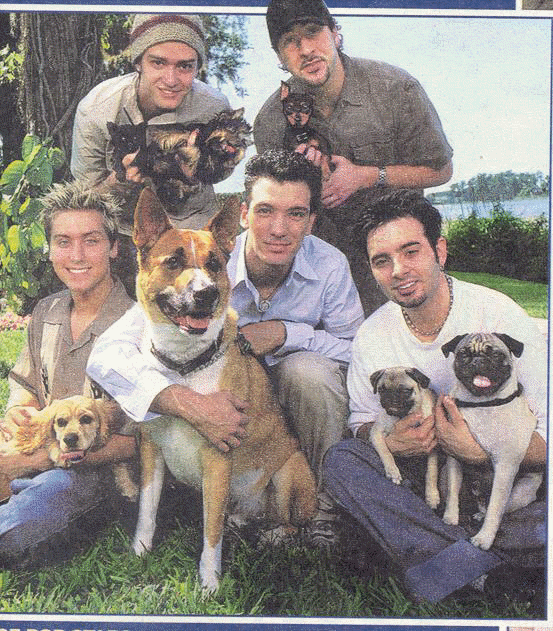 Britney drunk at a party. She has a drink in her hand also.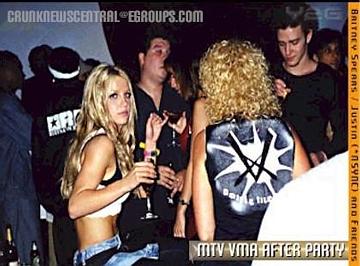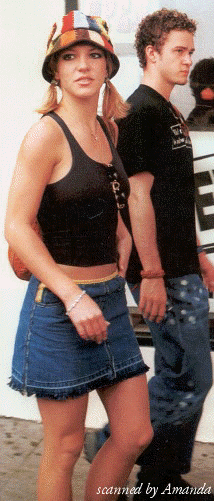 Justin and Britney at the VH1 awards together.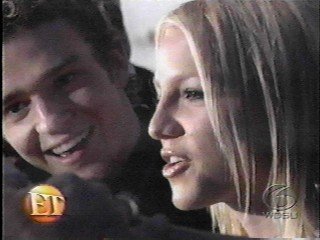 The turkey hand Justin made for charity!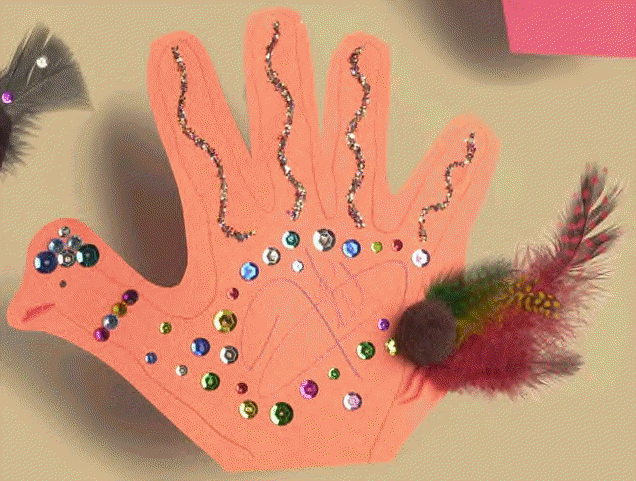 Justin showing Britney how to throw a football!

Justin on a roller coaster with Britney. She had a wig on to try to hid her identity!